Erasmus plus EN
Project
We include 1 or 2 international volunteers in the work of the youth center every year. Volunteers are involved in work programs with children and young people.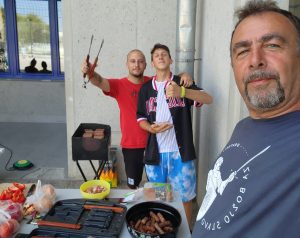 CONDITIONS OF ACOOMODATION
During volunteering, the volunteer has:
Room in Young Center
Bathroom
Kitchen
Washing machine
FINANCIAL SUPPORT
During the duration of volunteering, the volunteer is entitled to financial support
160€ for food/ month
40€ for transport/ month
4€ pocket money/ day
More informations: LINK
Presentation of the Youth Center
The Salesian Youth Center is open every day of the week, from 12 to 18. Programs are organized for children and young people in the yard/playground, as well as activities in the club premises. We also organize various programs during the holidays (excursions, oratory…). (programi)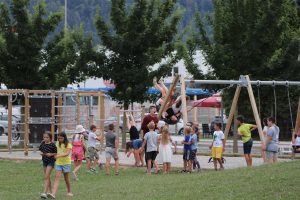 What does a volunteer gain?
– acquires new experience and competences in the field of youth work
– the program helps him in his personal development and independence
– learns how the Salesian charism is realized in another culture
– meet new friends in the local environment
– gets to know the culture of the country in which he is staying and learns the local language
…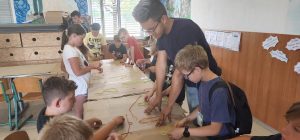 What is expected of the volunteer?
– to transfer his previous experience to the new environment and enrich the program of the youth center
– to use creativity to realize some project of his own
– to return and enrich his home environment with the acquired experience
Presentation of the work
The work in the Salesian Youth Center of Celje follows the idea of ​​St. John Bosco, who in the 19th century started with a new educational method called the "preventive system". This is based on four educational environments: home, yard, school and church, and on three attitudes of the educator: reason, faith and benevolence.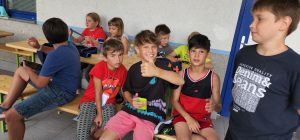 The last volunteer
The last volunteer with us was Marko Marđonović from Montenegro, who says about his experience in Celje
"By volunteering, I gained new experience in working with children and young people. Through the programs run by the youth center, I improved my organizational and communication skills."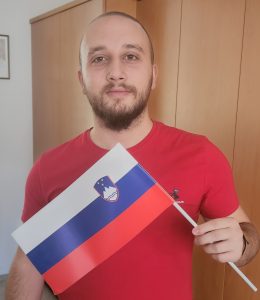 Contact
celje@sdb.si
volonter.celje@gmail.com